Plan Options
Standard 401(k) Plan
A standard 401(k) Plan is a qualified defined contribution plan which allows employees to salary defer pre-tax into their retirement fund. Employer contributions can be discretionary or non-discretionary. A matching contribution may be made to provide the incentive for employees to save. An employer contribution may be tied to company strategic compensation objectives. Discrimination testing is required for this plan, which may limit the amount the business owners and other highly compensated employees can contribute.
What are the advantages of a standard 401(k) Plan?
A 401(k) plan is a low-cost means of providing visible and appreciated retirement benefits to employees. The plan can be used as a vehicle to attract and retain qualified employees. The 401(k) plan can improve morale and employee satisfaction, thereby improving productivity. Because of its inherent flexibility, the 401(k) plan can provide benefits to meet very different employee objectives. At little or no added cost, the 401(k) plan allows employees to take some responsibility for their own retirement savings.
Some employers will set up a 401(k) plan with dual objectives: to provide employees with the opportunity for pre-tax deferrals and the owners and other key employees with significant tax-deductible contributions.
Safe Harbor 401 (k) Plan
For Business Owners Wanting to Maximize Salary Deferral Contributions.
What is a Safe Harbor 401(k) Plan?
A Safe Harbor 401(k) Plan is a qualified defined contribution plan which allows employees to take an active role in funding their retirement with pre-tax dollars, while allowing owners to put away maximum retirement dollars ($16,500 after 2006 plus a $5,500 catch up contribution for those over age 50). A required employer contribution can be either:
Option 1 – 100% match on salary deferrals up to 3% of pay, plus 50% match on deferrals between 3 and 5% of pay
Option 2 – 3% of pay for every participant
Option 3 – Enhanced matching. 100% match on salary dererrals up to 4% of pay.
What are the advantages of a Safe Harbor 401(k) Plan?
For Business Owners Wanting to Maximize Salary Deferral Contributions.
The plan is not subject to most discrimination tests. This is what gives owners and other highly compensated employees the freedom to salary defer the maximum amount.
Employees can switch between the matching contribution and the 3% employer contribution on a year-by-year basis.
Additional employer contributions and plan combinations are allowed. Employer contributions above the required minimums may be subject to normal vesting rules.
Employee Stock Ownership Plan (ESOP)
An Employee stock ownership plan (ESOP) is a qualified defined contribution employee benefit plan that is required to invest primarily in employer securities.
What are the Advantages of an ESOP?
Multiple tax benefits exist within an ESOP benefiting different parties within the plan.
An ESOP can be a valuable tool for corporate finance. For example, an ESOP can provide equity capital if the shares that it purchases are newly issued shares.
An ESOP can be used, either alone or in conjunction with other investors, to take a company private using a leveraged buyout (LBO) or to buyout retiring owners.
An ESOP can improve the cash flow of the company if the plan sponsor contributes company shares.
An ESOP can facilitate gradual implementation of management succession.
An ESOP can create a market for closely held shares that previously did not have a ready market.
An ESOP can create a retirement fund for cmployees who previously may have had none.
An ESOP can reward employees with a benefit tied directly to company performance.
Pension/Profit Sharing Plans
What is a pension/profit sharing plan?
A pension/profit sharing plan is a plan that enables the employer to fund a retirement plan on behalf of his employees. With either fixed or flexible descretionary contributions, the employer can create increased loyalty and productivity through the use of this plan.
What are the advantages for the Employer?
With the pension plan the employer has the ability to make fixed, predictable, tax-deductible contributions each year. Contributions to the profit sharing plan are descretionary and can vary from year to year. These contributions can be allocated from company profits or from a variety of sources determined by the company's board of directors.
With a pension/profit sharing plan, the employer has the option of excluding part-time, seasonal and temporary employees. This type of retirement plan can be an incentive to employees by increasing the benefits offered to them as productivity and profitability increase.
What are the advantages for owners and other highly compensated employees?
Our staff of pension experts can design a plan to provide the maximum contribution for owners and other key employees through the use of cross-testing and other design based alternatives.
What are the advantages to the employees?
The contributions and earnings that accumulate in an employee's pension/profit sharing plan remain tax deferred until distribution upon retirement. Therefore, the employee will be provided with an investment for retirement income. The employee may also be eligible for favorable tax treatment upon distribution.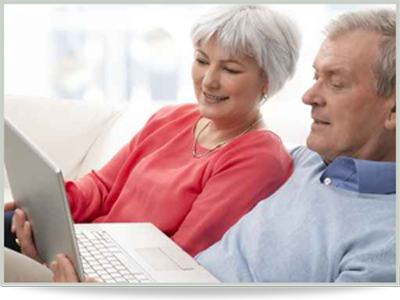 Retirement Plans
Plan Administration and Compliance
In-house ERISA attorney and compliance experts
IRS approved regional prototype plan and volume submitter plan documents. We draft individually designed plan documents if required by the features of the plan.
Summary Plan Descriptions and all administrative forms (such as Designation of Beneficiary, Pre-retirement Annuity Waiver, Salary Deferral Election and Investment Election Forms).
Contribution allocations, compliance testing and report preparation (including the Summary Annual Report, Annual participant benefit statements and the Form 5500 return and supporting schedules).
Processing and administration of plan distributions (including the withholdng and remittance of Federal and state income tax and preparation and filing of Form 1099-R).
Participant loan program administration
Toll-free phone number and e-mail to ask questions about the plan.
Recordkeeping Services
Allocations can be performed annually, quarterly or daily using the "fund" method of accounting
Daily valuation will be performed on up to eight investment fund choices as a part of our standard fee.
Participant investment election changes are processed daily.
Quarterly summary statements are issued for each participant who directs his or her investments.
Detailed quarterly trust accounting statements are provided for the trustee.
Personal Brokerage Accounts are permitted. (A Personal Brokerage Account is any account in which a participant may invest his or her account in investments other than investment choices offered by the plan.)
Participant loan documentation and recordkeeping are provided.
Investment Services
Advantage Administrators is a Registered Investment Advisor. However, we do not receive commissions from any investments our clients use.
Advantage Administrators works with many different investment companies, but encourages the use of no-load funds.