Advantage Administrators Mobile App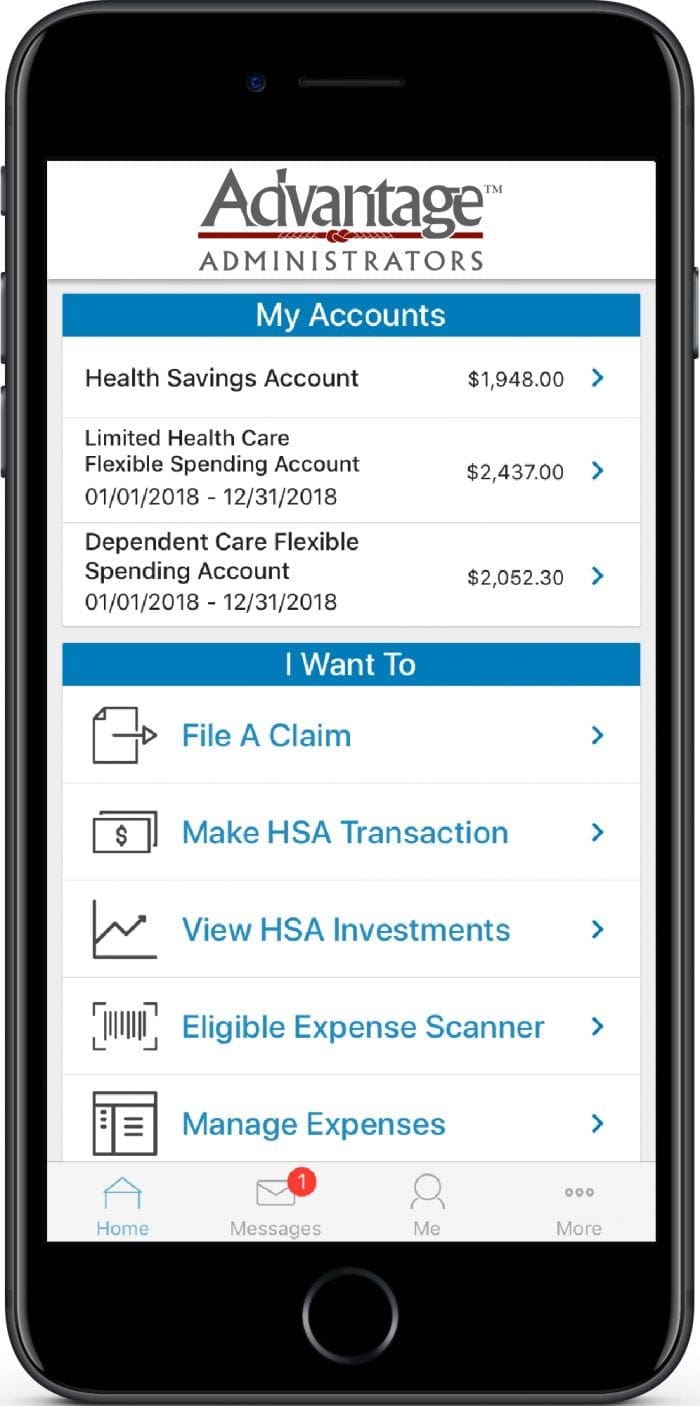 The Advantage Administrators app offers many benefits- including security. Log in using your fingerprint, so nobody except you can access your information. Once in the app, you can:
Check your account balances
Make an HSA contribution
Make payments
Submit claims
Find FSA and HSA eligible expenses
And more!
Download the app today in the Apple App Store or the Google Play Store.