HSA Tax Time Tips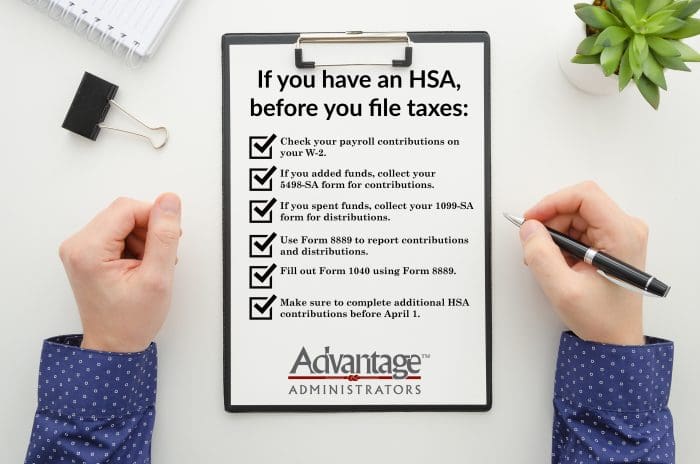 Those with an HSA have to take a few additional steps when filing taxes. Follow our checklist to ensure you don't miss anything.
If you have an HSA, before you file taxes:
Check your payroll contributions on  your W-2.
If you added funds, collect your 5498-SA form for contributions.
If you spent funds, collect your 1099-SA form for distributions.
Use Form 8889 to report contributions and distributions.
Fill out Form 1040 using Form 8889.
Make sure to complete additional HSA contributions before April 1.