HSAs & Taxes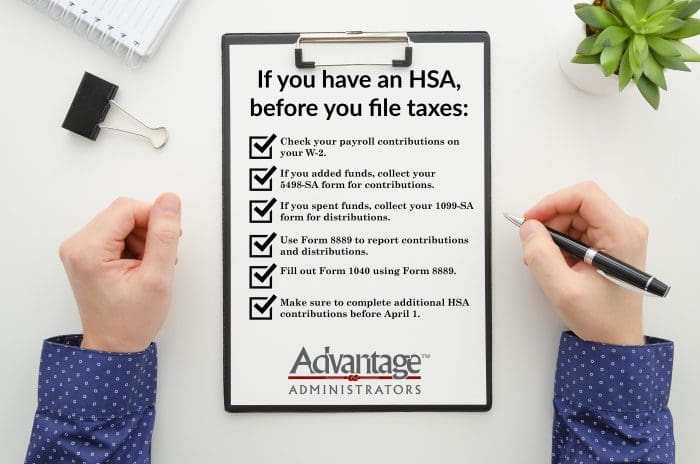 Have you filed your taxes yet? If you have an HSA, follow this checklist to ensure you file correctly. For more information, contact your Advantage Administrators representative.
If you have an HSA, before you file taxes:
Check your payroll contributions on your W-2.
If you added funds, collect your 5498-SA form for contributions.
If you spent funds, collect your 1099-SA form for distributions.
Use Form 8889 to report contributions and distributions. Fill out Form 1040 using Form 8889.
Make sure to complete additional HSA contributions before April 1.